Karina, who originally hails from Brazil, will enchant you as she moves with the rhythms and sings in English, Spanish, Portuguese, & Italian. You will not soon forget a performance by Karina!
VIDEOS!!! Click on one of the following titles to see and hear Karina's video clips:
AUDIO: Listen to Karina's songs by clicking on a button below...
To see Karina's Song List, click

In English:
In Portuguese:
In Spanish
Click on one of these titles to hear Karina sing the popular Shakira songs: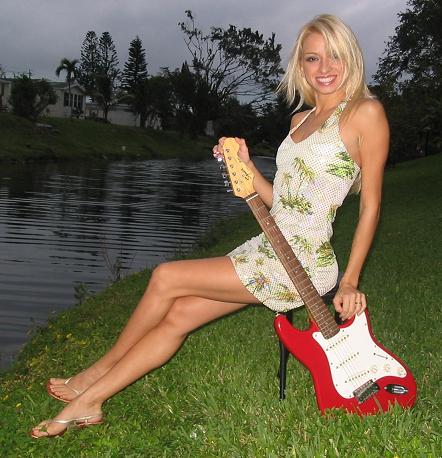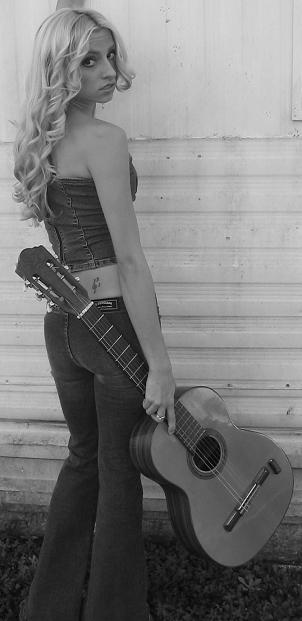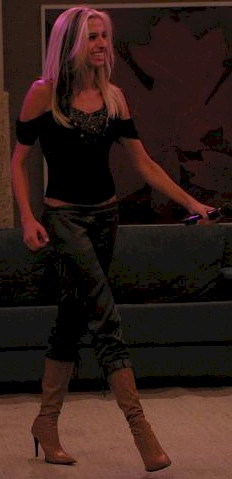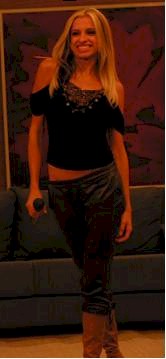 These photos were taken from Karina's recent appearance (summer 2006) on the Gazeta national Brazilian TV channel's afternoon daily talk show "Mulheres".
Click
to go back to the International entry page, or click

to return to the Main page.